Oil - Quart
The iBoats Experience
Boats for Sale
Browse thousands of constantly-updated listings and search by location, brand, and boat type
See more...
Advice
Connect with our expansive community and tap into the knowledge base of the most dedicated boaters around.
See more...
Shop Products
Browse and search for hundreds of thousands of boat parts, accessories, and supplies to suit your every need.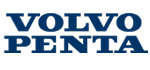 This item is found in the following Product Families
Viscosity: SAE 10W-30
Grade: API SG
Q:
What is the difference between part #'s 3847302 and 21681794?
A:
Viscosity: SAE 10W-40 for the 21681794. Viscosity: SAE 10W-30 for the 3847302.
Question & Answer Guidelines
This product ships in 14 business days.
Add to Cart and enter your Postal Code to determine the shipping charges.
Most products and orders leave our warehouse in 1 business day. However, select items may take more processing time. Alaska and Hawaii orders please add 1 additional warehouse processing day.
Standard Shipping Policies
Please be careful when ordering this product, it has limitations that differ from our General 30-day Return Policy. After all, we want you to be satisfied with your order so you'll return again and again as an iboats.com customer, and to also recommend us to your boating friends
Volvo Penta Store

An item(s) may be returned within the first 30 days after the item(s) is shipped to you. Merchandise must be in new, unused condition with all original packaging in good condition; plus parts, accessories, manuals, and/or warranty cards included. You will need to receive a return authorization number (RA #) as well as instructions from our Customer Service Department.

Warranty: Volvo Penta parts carry a (1) year manufacturers warranty. Should the part you received fail after install, take a copy of the receipt to an authorized Volvo Penta dealer for a warranty evaluation. If determined that the part failed due to a defect the Volvo dealer will supply a replacement part to the consumer. If needed the Volvo dealer could assist in installation of the new part at his normal labor rate. If you need assistance finding the closest dealer number please contact our Customer Service Department.
See our complete return policy.