Seadog Chrome Plated Deck Fuel Fill
The iBoats Experience
Boats for Sale
Browse thousands of constantly-updated listings and search by location, brand, and boat type
See more...
Advice
Connect with our expansive community and tap into the knowledge base of the most dedicated boaters around.
See more...
Shop Products
Browse and search for hundreds of thousands of boat parts, accessories, and supplies to suit your every need.
Mount from topside with three size 10 fasteners.
Assembly includes splash shield, easy-open cap, beaded chain.
Use with 1-1/2" I.D. fuel fill hose.
Die-cast Zinc alloy, chrome plate.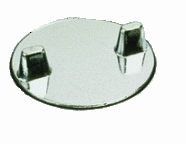 Chrome Plated Deck Fuel Fill Replacement Cap Only SeaDog Line
Q:
Will this fit a 1987 sea ray Seville cuddy 21ft?
A:
This is an aftermarket fuel fill replacement cap. So it does not match up by boat, but rather it replaces Seadog's fuel fill (Seadog part number 351755-1).
Question & Answer Guidelines
This product ships in 1 business day.
Add to Cart and enter your Postal Code to determine the shipping charges.
Most products and orders leave our warehouse in 1 business day. However, select items may take more processing time. Alaska and Hawaii orders please add 1 additional warehouse processing day.
Standard Shipping Policies