Volvo-Penta Premium Spark Plug Wire Kits
The iBoats Experience
Boats for Sale
Browse thousands of constantly-updated listings and search by location, brand, and boat type
See more...
Advice
Connect with our expansive community and tap into the knowledge base of the most dedicated boaters around.
See more...
Shop Products
Browse and search for hundreds of thousands of boat parts, accessories, and supplies to suit your every need.
Notes:
(1) : 18-8813 uses 7mm Wire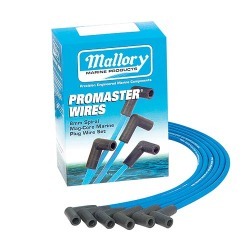 Replacement Spark Plug Wire Kits For Volvo-Penta
A:
Angular Based Ignition Timing System
Q:
Will they fit a 2008 4.3 gl 190 hp motor?
A:
We will actually need to know the full model number to your Volvo Penta, 4.3GL and should be some digits after.
Q:
Hi. Is Siera part no18-8803-2 spark wire set made of 7 or 8mm wires?
Question & Answer Guidelines
This product ships in 1 business day.
Add to Cart and enter your Postal Code to determine the shipping charges.
Most products and orders leave our warehouse in 1 business day. However, select items may take more processing time. Alaska and Hawaii orders please add 1 additional warehouse processing day.
Standard Shipping Policies