Yamaha Outboard Oil Seals
The iBoats Experience
Boats for Sale
Browse thousands of constantly-updated listings and search by location, brand, and boat type
See more...
Advice
Connect with our expansive community and tap into the knowledge base of the most dedicated boaters around.
See more...
Shop Products
Browse and search for hundreds of thousands of boat parts, accessories, and supplies to suit your every need.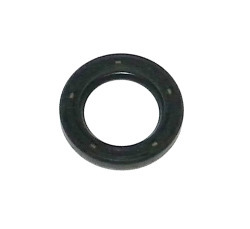 Q:
I have a 1996 Yamaha T50TLRU 50 hp outboard. How do I determine which oil/grease seals are needed for the vertical shafts in the lower unit? I already bought the prop shaft bushings from you?
A:
The only oil seal we have for the drive shaft is this: http://www.iboats.com/Oil-Seal-Sierra/dm/view_id.171775 You will have to contact Yamaha for the shims and such.
Question & Answer Guidelines
This product ships in 1 to 3 business days.
Add to Cart and enter your Postal Code to determine the shipping charges.
Most products and orders leave our warehouse in 1 business day. However, select items may take more processing time. Alaska and Hawaii orders please add 1 additional warehouse processing day.
Standard Shipping Policies